The app for the payment provider doesn't work
This problem is usually caused by one of these reasons:
An API key is not entered
An API key has been entered incorrectly
The account with the payment provider or the payment method is not activated
The app settings can be found at Settings > Apps > Installed apps.
The documentation for the apps can be found on the AppWebshop.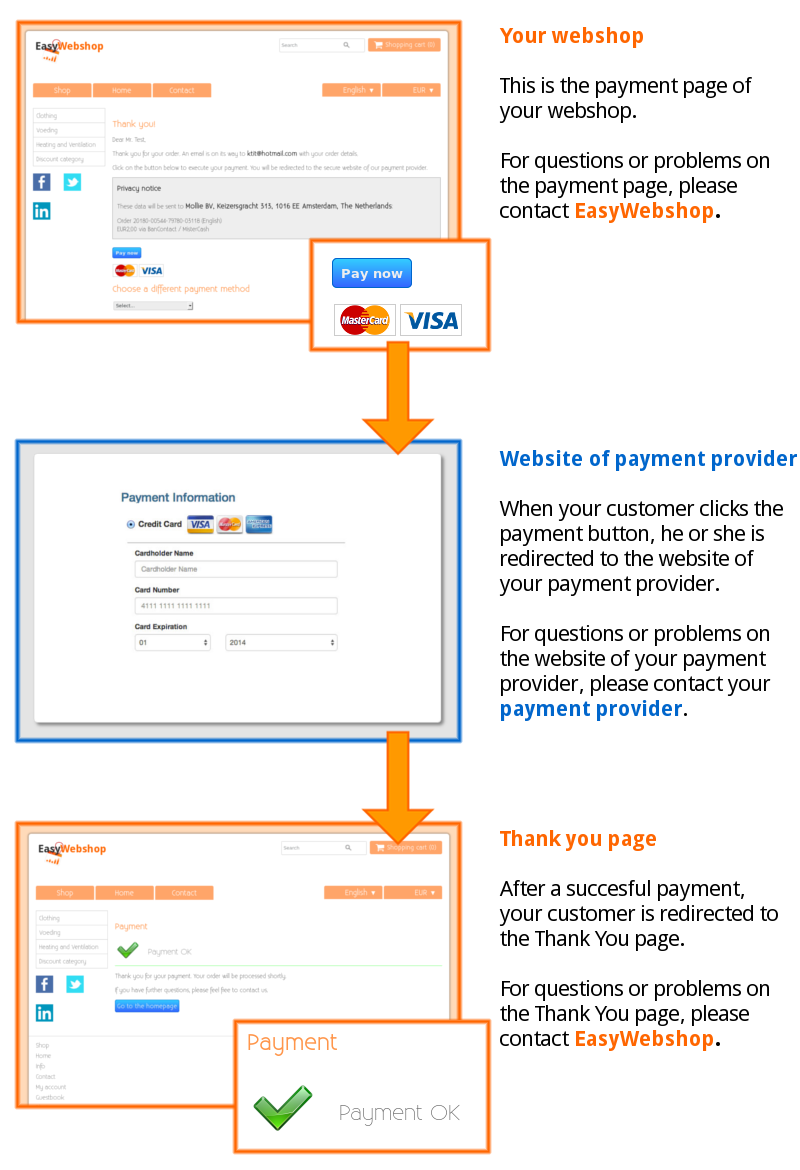 If it still does not work, please contact your payment provider.