Price update and bulk operations
3 October 2021, 15:00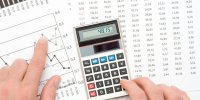 You probably noticed: fuel, food, electricity ... Everything has become more expensive in the past year. Unfortunately, this also applies to the prices of hosting and all the other costs we have to incur to keep your webshop secure and available 24/7.
Therefore we are forced to update our prices. EasyWebshop, however, remains the most economical webshop provider with the most features. And 12.5 years without a price increase is quite an achievement in itself and probably the record in our sector.
New prices from 1 October 2021
| | |
| --- | --- |
| Basic: | € 4.95 / month |
| Professional: | € 19.95 / month |
| Business: | € 32.95 / month |
We continue to offer a 10% discount on Bitcoin and Lightning payments.
To our loyal customers who read the newsletter, we are giving the chance to renew their webshop at the current prices. It is possible to renew the webshop 365 days before the expiration date until October 1, 2021. After October 1, this will be changed back to 40 days.
You can find the expiration date of your webshop(s) at My Webshops.
Update bulk operations
You probably have to update the prices of your products regularly yourself, and that can be a time-consuming task. That's why we've added a user-friendly interface: Bulk Operations.
Bulk Operations allows you to adjust prices, stock and product statuses for products and/or product variations. This can be done for all products at once or for a selection of categories.
We hope this update is useful and time-saving for you.