Layout update
7 July 2021, 9:00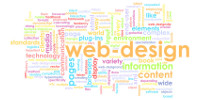 Good news: the new layout update (version 4) is complete and available for all EasyWebshop customers.
Better websites, optimal ease of use
The update provides hundreds of optimizations to make the browsing experience for your visitors more pleasant and fluid. We've improved:

New templates and themes


New designer that allows you to customize every detail of the design


Optimized scripting for super fast loading times


Lazy-loading: new information and photos are loaded without having to load a new page


Improved documentation, tips and extra guidance for designing a layout


Easier logo upload


Browser icons in PNG and SVG format


Copy function to copy layouts between shops


Refreshing pages (F5) is no longer necessary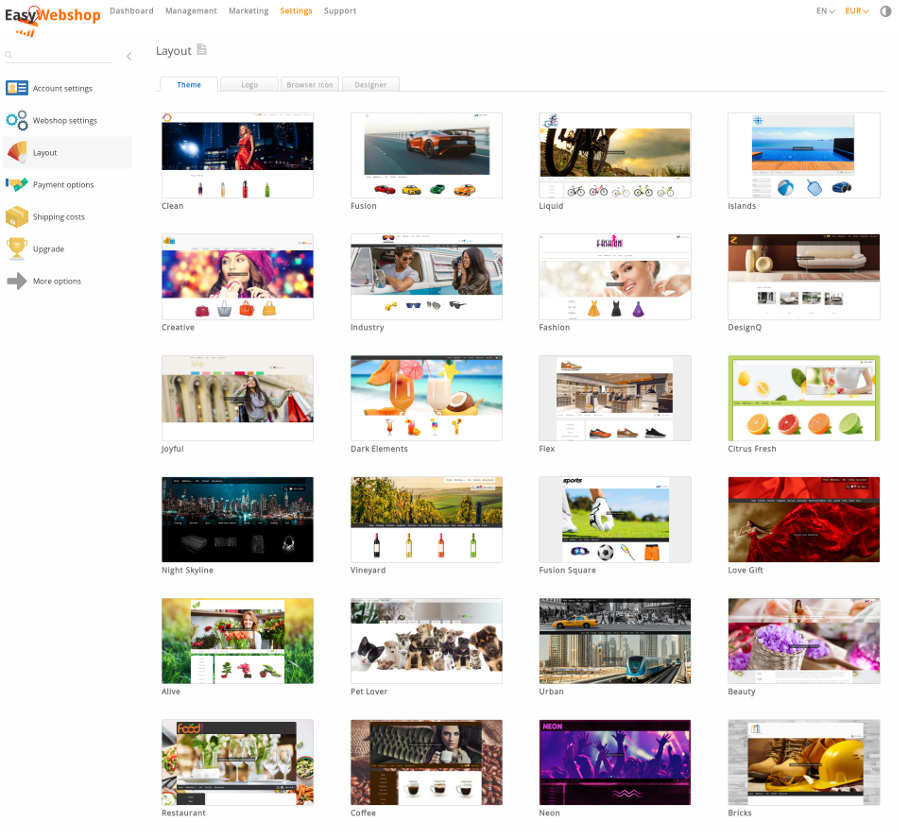 Draft version
Changes to the layout are no longer immediately live. So you can safely experiment without disturbing your visitors. Only after Publishing, the design will be live and visible to your visitors.
How to update to version 4?
We know that layout changes are sensitive and that many of our customers are satisfied with their current layout. Updating is therefore optional and the old layouts (versions 2 and 3) will continue to work as before. We have only minimally updated your webshop to keep everything compatible with the new features.
You can find the new templates at Settings > Layout. For each template you can preview before publishing. Only after publishing you switch to a new template.
Templates, Themes and Designs
Templates are basic designs that are first in the list and do not contain colors.
Themes are based on a template and are further refined with color combinations and backgrounds.
Designs are templates or themes that are personalized by you, the user, using the designer.
Questions? Suggestions? We're here!
We are ready to answer all questions from our customers. After a major update like this, our support will be busy and it will take a little longer than usual before we can answer. We will do our best to provide quality answers.