How do I insert a YouTube video?
You can insert videos at your products, categories and on every page of your webshop. First, upload the video on YouTube.
Step 1: copy the URL (the web address) of the YouTube video. You can find this in the address bar of your web browser, above the video.
Example:
https://www.youtube.com/watch?v=U2n1RKVbRco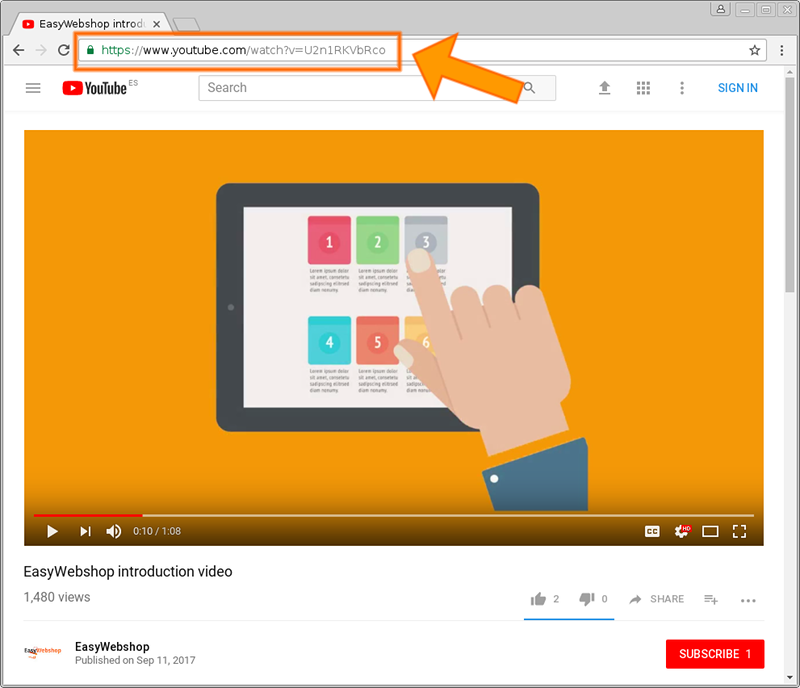 Step 2: navigate to the product or to the page where you want to insert the video and click the insert icon.

Step 3: choose YouTube video.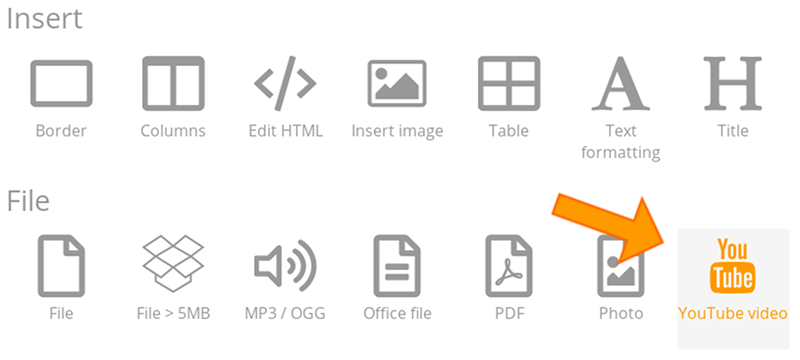 Step 4: past the URL that you have copied before in the text field and click Insert.

You will see the result immediately in the text editor. Click Save to publish the video on your website.