How do I connect Mollie with my webshop?

Navigate to Settings > Payment options > Add.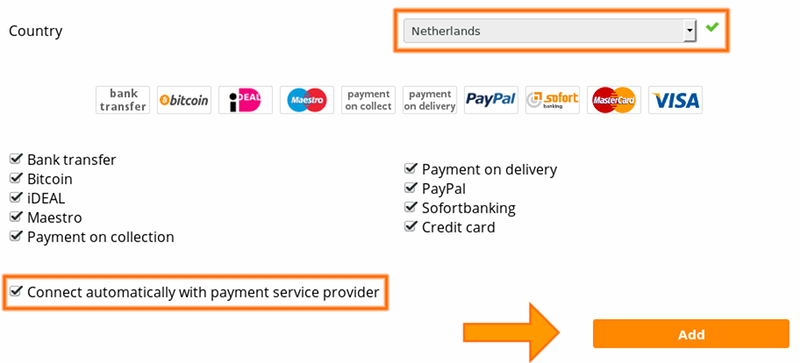 Select Connect automatically with payment service provider.
The application will create an account with Mollie for you, installs the Mollie app into your webshop and sets the Mollie Live API key. You do not have to configure technical settings yourself.
You will receive an email with instructions for the activation of your Mollie account and payment methods.
Do not forget to activate your Mollie account and payment methods! If not, you will not be able to receive payments.
All information regarding receiving payments can be found in the documentation. If you already have an account with Mollie, you can in stall the app to connect your webshop.