How can I insert a table?
You can easily insert tables in your product descriptions and on your webpages.
Navigate to the description of the desired product or to the desired page in CMS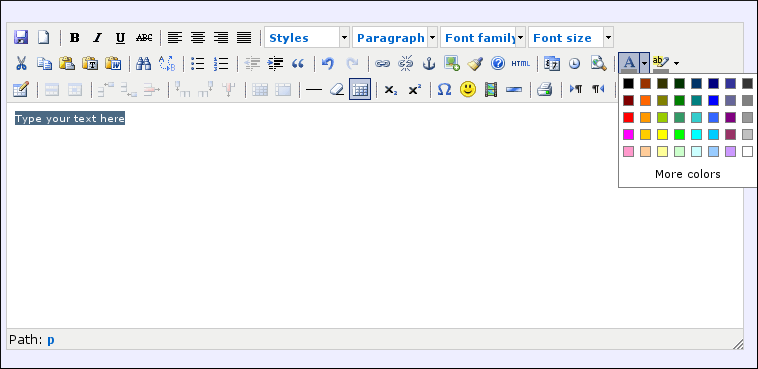 Click on Insert and then select Table
Now you can set the number of Columns (vertical) and the number of Rows (horizontal)
Optionally, you can create table borders
Your table will be inserted in the text editor. You can now enter your values. Click on the table's edges to remove the table.
Advanced tables
If you want to go further editing tables, you'll need to edit the HTML code.
Click the Edit HTML icon to view the HTML tags
An interesting website where you can learn to make your own HTML tables is w3schools HTML Tables.