How can I change the info and contact page?
At Settings > Account settings you can change your contact details or company details. These are displayed by default on the pages Info and Contact. We can't stress this enough: make sure these details are always correct!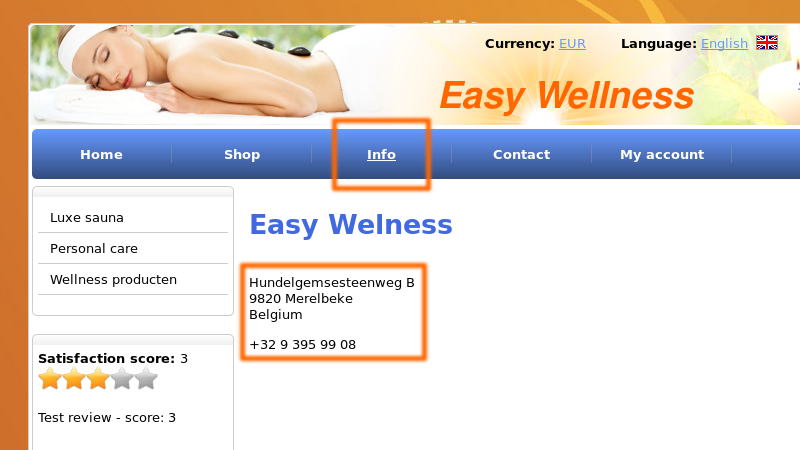 If you don't want this, or you want to change layout or formatting, you can hide them at Settings > Shop settings. Deactivate the last option Display company info or personal data on the website.
Then navigate to Management > CMS and choose the page Info or Contact. Now you can enter your info on these pages and style them as desired.
Some merchants prefer to remain anonymous and don't show their address and/or telephone number in their shop. This will have a negative impact on your sales because customers might question the reliability of your shop. Make sure that you are always accessible to your customers.